Community Health Vote is a project begun in 2008 by the National Association of Community Health Centers in collaboration with the Fair Elections Legal Network and Nonprofit VOTE. The goal of Community Health Vote is to involve as many of the more than 1,200 Federally Qualified Health Center organizations (FQHC's) as possible in integrating nonpartisan voter registration and Get-Out-the-Vote efforts aimed at their nearly 22.5 million patients. In 2012, over 180 health centers reported registering or updating registrations for over 25,000 people and collecting some 10,000 additional "pledge to vote" contacts over the period from August through October. The results were dramatic, with those registered or contacted by health centers turning out to vote at a rate 6% higher than the general population. A result made even more significant given the fact that health center patient populations are among the least likely to vote. The Community Health Vote program is conducted in a completely nonpartisan manner in compliance with the law governing partners' 501c3 status.
Community Health Vote is working to build capacity at participating organizations to make voter engagement a permanent element of health center activities. Community Health Vote is not just a voter registration program and while the program works with health centers to establish voter registration activities to encourage and assist patients in registering or updating their registration, we also provide an opportunity for patients to sign up to be reminded when and where to cast their vote, including options for mail-in and early voting where available, and information about required ID if necessary.
Moving forward, Community Health Vote is seeking to expand the number of participating FQHCs and to recruit and assist other community based safety-net organizations that serve historically underrepresented demographic populations and share the programs goals. Local participating organizations commit to ensure that those patients who are eligible get registered to vote, and encourage them to vote by providing them information on "how, when, and where" to cast their ballot.  The program is conducted in a completely nonpartisan manner in compliance with the law governing the 501c3 status of FQHC's and other participating non-profits.
In 2014, Community Health Vote has added two new sponsoring partner organizations that will help expand our reach and encourage greater participation in Community Health Vote. Our new partners are
The Association of Clinicians for the Underserved (ACU)
ACU is a nonprofit, transdisciplinary organization of clinicians, advocates and health care organizations united in a common mission to improve the health of America's
underserved populations and to enhance the development and support of the health care clinicians serving these populations. ACU was established in 1996 by participants and alumni of the National Health Service Corps. Today ACU has a constituency of more than 8,000 clinicians and 900 organizations. Our membership includes individuals representing 18 professional disciplines as well as community clinics, health care organizations and professional societies.
The Association of Asian Pacific Community Health Organizations (AAPCHO) 
AAPCHO was formed in 1987 by Community Health Centers primarily serving medically underserved Asian American, Native Hawaiian, and other Pacific Islander (AA&NHOPI) consumers. AAPCHO is dedicated to promoting advocacy, collaboration, and leadership that improves the health status and access of AA&NHOPIs

within the United States, its territories, and freely associated states, primarily through our member CHCs.
The National Health Care for the Homeless Council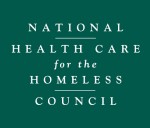 The National Health Care for the Homeless Council is a nonprofit membership organization representing Health Care for the Homeless (HCH) grantees, health  professionals, other homeless service providers, and individuals and families who have experienced homelessness. The Council provides training, technical assistance, r  research, and policy advocacy in support of HCH grantees and other allied organizations. The Council's ultimate mission is to eliminate homelessness by ensuring  comprehensive health care and secure housing for everyone.
All the partners in Community Health Vote believe that nonpartisan voter engagement can help health centers and other safety net health care providers meet their organization's mission and maximize effectiveness by educating and engaging the public. By fully and energetically working to engage staff, board and patients, organizations participating in Community Health Vote can help ensure that the promise of our democracy is fully realized.
Craig Kennedy, Association of Clinicians for the Underserved, ckennedy@clinicians.org
Stacy Lavilla, Association of Asian Pacific Community Health Organizations, slavilla@aapcho.org
Robert Brandon, Fair Elections Legal Network, rbrandon@fairelectionsnetwork.com